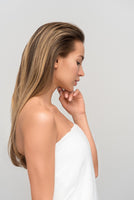 Welcome To Life Of Skin
We utilize the latest science, technology and equipment to successfully treat the appearance of a variety of common skin concerns. Our treatments are designed to ensure great value, client satisfaction, and long-lasting benefits. Our commitment to excellence is delivered through our investment into training and professional development, and continuous innovation through results-driven treatments and products.
Your journey to a healthy skin starts here
BOOK APPOINTMENT
Life Of Skin invites you to renew the look of your skin with our exclusive, medical-grade skin care products and treatments powered by Environ Skin Care®. Life Of Skin has exclusively designed treatments that are a true investment in the health of your skin.
Welcome to Life Of Skin
Environ Skin Care is a globally recognized and loved Professional Skin Care brand that is built on science. Environ Skin Care products are known for cutting-edge ingredients in a variety of strengths and formulations, intended for use on all skin types, on people of all ages, all ethnicities, and for both genders. The products are manufactured from the highest quality ingredients. Their unique and highly effective Vitamin STEP-UP SYSTEM helps skin become gradually comfortable with increased dosages of Vitamin A and other ingredients thereby reducing the likelihood of a skin reaction.
Developed by Dr. Des Fernandes, world-renowned plastic and reconstructive surgeon, pioneered the use of vitamin A in high effective doses and antioxidants in cosmetic products more than 20 years ago, establishing Environ as a leader in skin care. Dr. Fernandes realized that the cosmetic of the future had to contain adequate amounts of vitamin A, vitamin C, and other antioxidants, along with peptides and growth factors, if we intended to help protect our skins from the ravages of increasing UV irradiation and the stresses of modern-day life.
Vitamin A is widely considered the "skin vitamin". Aside from protecting the skin from the harmful effects of ultra-violet irradiation and free radicals, scientific research has shown  that vitamin A has a corrective effect on the appearance of the skin. Furthermore, scientific papers have documented the effects that Vitamin A has in preventing and reversing the appearance of photo-aging.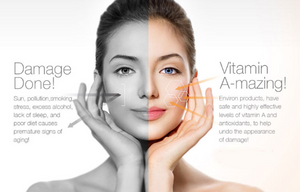 Join The Life Of Skin Rewards Community
Sign up for exclusive insider news on new products, video guides, essential skincare tips & how to earn rewards!
SIGN UP